lucrezianoin: craving-for-you: lucrezianoin: alcoholicrevolutions: chicago-poet: le mis au where master of the house is replaced with alchohol is free les mis au in which all songs are replaced by eurovision songs. at the barricade instead of flashes of guns there is smoke and glitter and water from the ceiling. is bring him home the gay opera vampire? nah that's javert singing...
shutupaubrey: if ur girl is wet before you even touch her let me bow down to you
rattyburville: merrymrdarcy: so i called the nearby starbucks to see if they were open because my dad wasn't sure and wanted me to ask so i asked them in gollum's voice "HELLO IS PRECIOUS OPEN TODAY?" and the guy on the other line replied with "YES PRECIOUS IS OPEN TODAY UNTIL 3 MY PRECIOUS YESSSSSSSS" I FUCKING FLIPPED OUT AND I WAS LAUGHING AND SOBBING AND THE GUY ON THE OTHER LINE ASKED...
tobeymacguire: when straight guys ask how lesbian sex works i feel really bad for their girlfriends because if you dont understand how to have sex with a girl in any way other than repeatedly putting your dick in her you are having some really bad sex
So London in July...
Hopefully seeing a Prom and going to watch the athletics in the Olympic Stadium…sounds good to me ;)
go on go on go on
1. What tends to feel better for you, sex or masturbation?
2. Your 5 favorite spots to be stimulated.
3. Have you ever had your prostate stimulated?
4. Have you ever had an orgasm from anywhere other than your genitals?
5. Do you prefer clitoral or vaginal stimulation?
6. Can you touch your clitoris directly, or does that hurt?
7. Are you well-acquainted with your G-spot?
8. Are handjobs boring, or underrated?
9. Do you like having your balls touched?
10. Do you like having your nipples touched?
11. Do you like having your anus touched?
12. Have you ever been fisted (anally or vaginally)?
13. Do you like mild roughness (scratching, spanking, hair-pulling, etc.)?
14. Do you have any kinks?
15. Are you into anything under the BDSM umbrella?
16. Do you pee in the shower?
17. Do you ever masturbate in the shower?
18. Have you had sex in the shower?
19. Do you like being naked?
20. Do you sleep partially/fully naked?
21. Have you ever skinny dipped?
22. What's the most unusual thing you've done nude?
23. Have you ever to a nude beach, naked party, or other situation involving casual nudity?
24. Are you comfortable being seen partially/fully naked by family or friends (i.e. getting dressed, etc.)?
25. Are you comfortable with partners seeing you nude in non-sexual contexts?
26. Have you ever showered with someone (non-sexually)?
27. Do you care if a partner sees you going to the bathroom?
28. Do you have naked pictures/videos of yourself? If yes, have you sent them to anyone? Are they online?
29. How many sexual partners have you had?
30. How often do you masturbate?
31. Age you started masturbating? How did you discover/learn about it?
32. What position do you typically masturbate in (laying on back, on stomach, sitting up, etc.)?
33. Describe your masturbation routine, technique, etc.
34. What do you masturbate to (porn, smut, imagination, etc.)?
35. Have you ever masturbated to the point you got sore?
36. Your thoughts the first time you got up close and personal with the opposite set of genitals?
37. Have you ever "compared" (genitals, breasts, whatever) with a friend?
38. What kind of underwear do you normally wear?
39. Do you ever go commando?
40. Have you ever had a wet dream/orgasmed in your sleep?
41. How big is your penis?
42. Does your penis curve at all?
43. Which testicle hangs lower?
44. How big are your breasts?
45. Do you long or short labia? Are they even or uneven?
46. Do you have a particularly large or tiny clitoris?
47. Are you circumcised or no? Are you happy with it?
48. Are you turned on or off by foreskin, or don't care?
49. What are you more into (or like more about yourself), boobs or butts?
50. Do you find genitals physically attractive, or weird/gross, or not feel strongly either way?
51. Do you like the way your genitals look?
52. Would you be able to pick out your genitals from a lineup?
53. Do you like your butt?
54. What do you do with your pubic hair (shave, trim, wax, nothing, etc.)?
55. Do you care/have a preference what partners do with their pubic hair?
56. Do you tuck your penis a certain way (i.e. left or right) when you get dressed?
57. Do you have or want any genital piercings? Do you like any on other people?
58. What is the quickest you've ever brought yourself (or been brought) to orgasm?
59. Do you ever "edge" (repeatedly stop and start) when masturbating?
60. What's the longest masturbation session you've had? Longest sex session?
61. What's the most orgasms you've had in one session (of anything)?
62. Do your orgasms tend to be full-body, or crotch-centric?
63. Spit or swallow?
64. When you ejaculate, do you more shoot or dribble?
65. Is it hot or gross to get ejaculated on?
66. Do you "squirt?"
67. Have you ever attempted (or succeeded) to give yourself oral?
68. Have you ever given/received a footjob, boobjob, etc.?
69. Have you ever had sex in a public place?
70. Have you ever had sex in a bed/on a couch that didn't belong to either of you?
71. Have you ever had sex/masturbated while somebody was sleeping near you?
72. How many rooms of your house/apartment/etc. have you had sex in?
73. Strangest/most unique place you've had sex? How about masturbated?
74. Have you had any sexual experiences that were downright gross?
75. Are you particularly "vocal" when masturbating/having sex?
76. Have you ever been caught masturbating/having sex?
77. Have you had or do you want to have a threesome (or foursome, or more)?
78. Do you own any sex toys?
79. Have you ever used a homemade sex toy, or a regular object as a sex toy?
80. Can a dildo feel as good as a penis (assuming the person with the penis is good at what they do)?
81. What are your favorite positions?
82. Your most embarrassing sexual experience?
83. Worst place/time you've ever gotten a boner?
84. Have you ever had any genital injuries?
85. Have you ever had a sexually transmitted infection?
86. Have you ever had a non-sexually transmitted genital infection (yeast infection, etc)?
87. If you lack a penis, have you ever tried to pee standing up?
88. If you lack a penis, how familiar are you with how you look down there?
89. Do you think you're "good" at sex, or your performance/skill could use improvement?
90. Have you "sexted" (whether through text messaging or IM chat)?
91. Have you masturbated for or with someone via webcam?
92. Have you have phone sex?
93. If you had the opposite set of genitals for a day, name 5 things you would do.
94. What's something you like about your body?
95. What's something you dislike about your body?
96. What body parts do you find the sexiest?
97. What was your most recent sexual thought?
98. Do you ever just play with your boobs, penis, labia, etc.?
99. When was the last time you touched your genitals?
100. Do you often imagine people naked?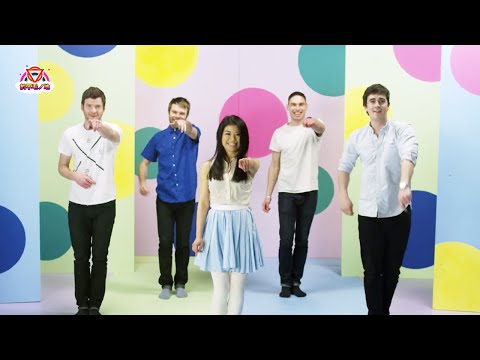 i shaved my fanny for nothing eugh
Watch
acreatureyoudontknow: birdcagesfromitaly: mellarking: potterhead—whovian: The Perks of Being a Wallflower: Sibling rivalry turns to love (FULL DELETED SCENE - 4:16) i just have my cursor over it and  the scenes are just changing and i already know its perfect I didn't realise how important this was. Put it back in the film NOW. I WAS SO MAD THIS WASN'T IN THE FILM AND THIS SCENE IS...
acreatureyoudontknow: i'm looking at bath spa societies. they have a welsh society, an lgbt society, a nerdfighter society, a knitting society, a dungeons and dragons society… and they have lots of volunteering work opportunities.  literally the perfect university.  That's the one thing I hate about CMU is the socs are shit unless you do sport ¬_¬
javerts-diary: Dear Diary,               Today I discovered the Mayor is really 24601, luckily I didn't give him the matching friendship bracelet before I found out the news. We will no longer be crime solving, hat shopping BFFs and I shall wear both bracelets because I am the only person I can trust not to hurt my feelings.
Well done Laura Robson…Four for you Laura Robson! You go Laura Robson!
2 tags
Trying to work out what shows I have seen
3 times. Wicked Twice Les Mis, Legally Blonde, Avenue Q, Spring Awakening (Cymraeg), We Will Rock you. Chicago, Joseph. Once Phantom, Oliver, Lion king, Mama Mia, American idiot, Chitty, Spamalot, Tonight's the Night, Cats. Grease. 5 Guys Named Moe. School productions Grease, Guys and Dolls, West Side Story, Suessical. To see Rent, Matilda, Book of Mormon
aftermathissecondary: Do Chinese girls get English words tattooed on their bodies?
spookymormon: spookymormon: so my uncle is a priest and apparently can't deny when i ask him to bless something so i now have a blessed laptop, blessed loaf of bread, and blessed underwear.  i just asked him to bless this post and he did 
Person: Theatre is stupid
Person: Musicals are gay
Me:
Person:
Me:
Police: So can you tell me what happened?
Me: He ran into my knife.
Me: He ran into my knife ten times.
Ensemble behind you: HE HAD IT COMIN'!
2009
person: that gay guy on glee
me: uh... kurt.
2012
person: that gay guy on glee
me: im not a fucking wizard which one?
acreatureyoudontknow: loads of the guys from only boys aloud have come and sat to watch me for their break. under pressure. Did shit bro <3
i want my vocal school to enter britain's got...
acreatureyoudontknow: our version of Mama Who Bore Me from Spring Awakening kicks ass. I love going through my likes…